Christmas in Museum Village
We will drive to Museum Village. This is a unique and inviting open-air historical 17-acre museum which offers the opportunity for visitors to learn about life in 19th century America.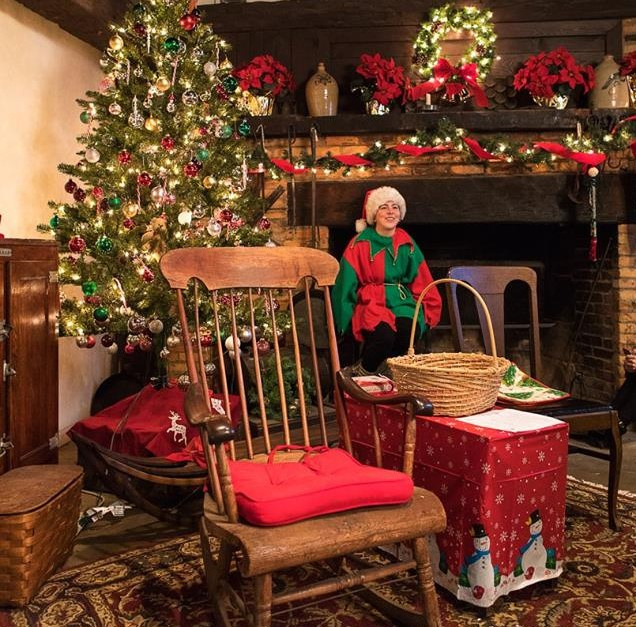 Using a large collection of diverse artifacts, the museum provides an educational experiences and exhibits that illustrate the transition from a rural to an industrial culture and economy in America. Many of the building will be decorated for Christmas.
While visiting the exhibit buildings at the Museum Village, you can shop in a 130-year-old general store, see a real Mastodon skeleton, step inside a 200-year-old log cabin, sit in a one-room schoolhouse, and watch a broom being made.
Amongst the exhibits, you will also find a Natural History Building.
Holiday Shopping Craft Fair/ Flea Market Extravaganza
We will visit a holiday shopping craft fair with more than 50 vendors from all over the Hudson Valley.
Find that special unique gift you been searching for, or just spoil yourself.