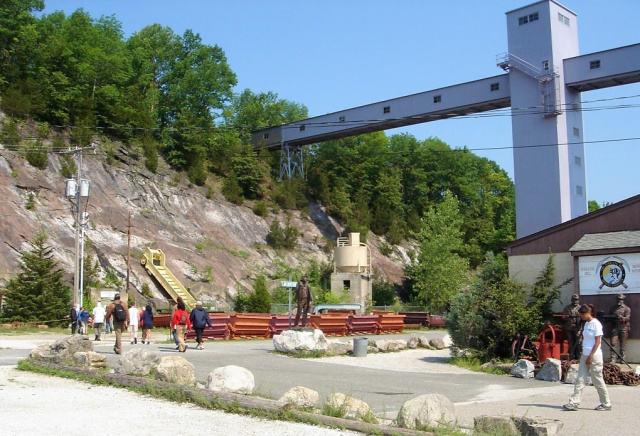 Our first stop on the tour is the Sterling Hill Mining Museum in New Jersey. This mine is an old zinc mine which closed in 1986 and opened to the public as a museum in 1990.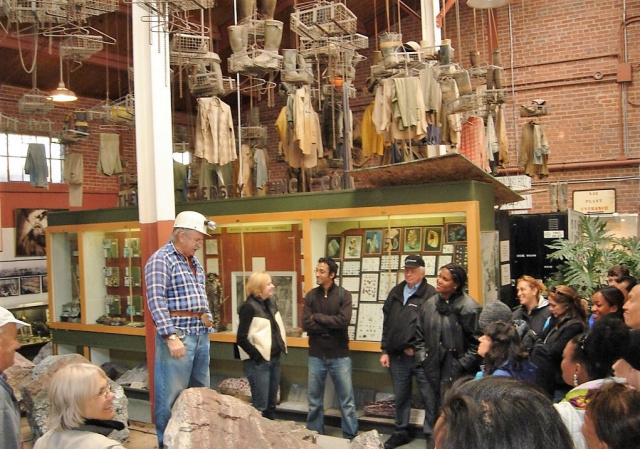 One remarkable thing about this mining district is that more than 340 minerals has been found here, which is more than anywhere else in the world. More than 80 of these species are fluoresce, again more than any other single place found on earth.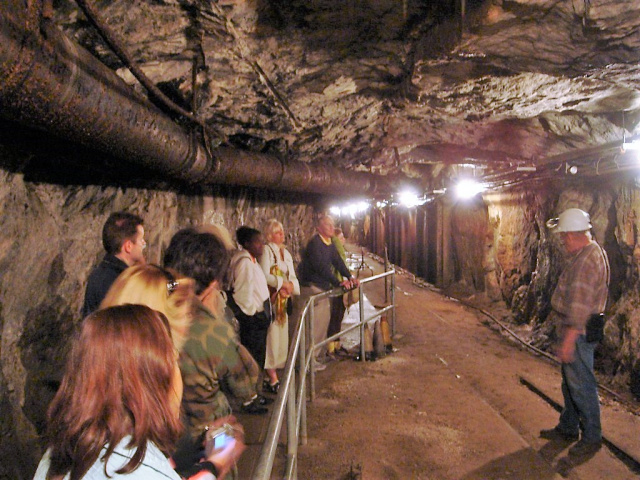 You will learn about the mining process and minerals, visit exhibit halls and visit a real underground mine. You will be guided by an experienced miner.
On the same grounds as the mining museum we will visit the Thomas S. Warren Museum of fluorescence. Here you will view one of the greatest collections in the world of fluorescence minerals. You will view different fluorescence minerals in all shapes under ultraviolet light.

We will enjoy lunch with non alcoholic beverages included at a restaurant.
We will drive to the Pocono Mountainsin Pennsylvania where we will visit Bushkill Falls, also known as the "Niagara of Pennsylvania". This is a unique natural area where you will be able to on your own time hike to a series of 8 waterfalls.
The waterfalls are easy accessible through an excellent network of hiking trails and bridges which afford fabulous views of the falls and the surrounding forest.
The longest trail to see the most waterfalls is about 2 miles, you can also choose to just stay around the main gorge with the main waterfall which is only about 10 minutes walk away from the entrance,
A beautiful view point on one of the trails.
At Bushkill Falls you can also view the Pennsylvania Wildlife Exhibit, a Native American Exhibit and for a minimal fee enjoy a paddle-boat ride, play miniature golf or fishing.
We will drive back to NYC with an arrival at approximately 8 pm.