Hines Tours Inc. is a proud member of the following organizations:
The Izaak Walton League of America
Organization dedicated to protecting our nation's soil, air, woods, waters, and wildlife.
Major goal: to protect and use sustainable America's rich resources to ensure a high quality of life for all people, now and in the future.

Catskill Mountain Club
The Catskill Mountain Club intends to be a grassroots association of outdoors-people that promotes safe, responsible outdoor recreation and seeks to enhance public awareness and appreciation of our natural and human recreational resources.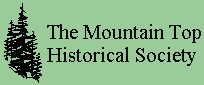 The Mountain Top Historical Society
Organization promoting the increase of knowledge of and interest in that portion of the Catskill Mountains referred to generally as the "Mountain Top" through the study and preservation of its art, literature, history, culture, folklore, legends and environment by means of a variety of programs, activities and projects.
The Catskill Center
The Catskill Center is a non-profit organization working to protect the cultural, historic, and natural resources of the Catskill Mountains. Marrying both environmental protection and sustainable economic development, they are an advocate for the region's vibrant main streets, valuable natural resources, artistic and historic assets, and working landscapes.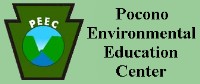 PEEC
The Pocono Environmental Education Center (PEEC), located within the Delaware Water Gap National Recreation Area (DEWA), is a special place for people interested in learning about the natural world in a beautiful and informal setting.
The study of nature and natural systems is the focus at PEEC. A million acres of public lands, including the National Recreation Area offers a world of opportunities to explore.