We will visit most of the places that you see in the video above
Sand Dunes
In Death Valley there are five major groups of Sand Dunes, we will visit at least one of them. We will venture into the sand dunes and you can feel free to take your shoes off and feel the sand between your toes, while you experience the fantastic landscape.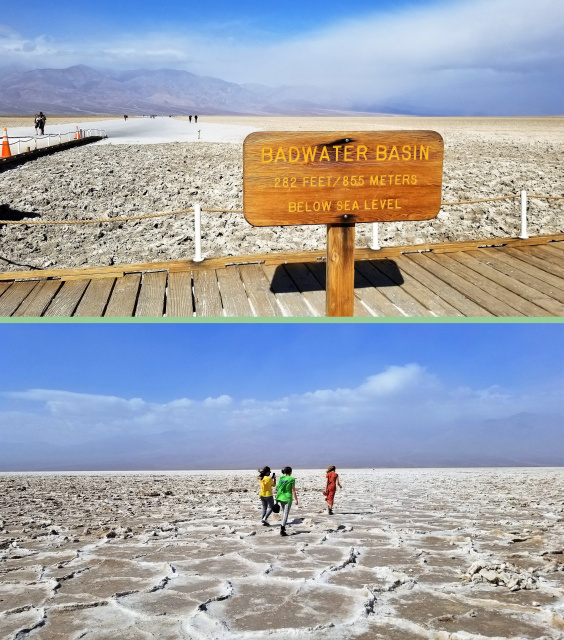 Badwater Basin
Badwater Basin is the lowest point in North America at 282 ft (86 m) below sea level and is a surreal landscape of vast salt flats. The salt flats here cover nearly 200 square miles (518 square km), and are composed mostly of sodium chloride (table salt), along with calcite, gypsum, and borax. The best views of the salt flats do require an easy 1.5 - 2 mile roundtrip walk out onto the salt flats. Nowhere else in America can you see such a dramatic vertical relief over such a close distance.
Ghost Town
We will visit an abandoned mining town, with remnants of its glory days visible in the crumbling and decaying old buildings.
One of the highlights of this ghost town is a unique art installation of ghostly figures erected on the edge of the town.
Artist's Palette
Artist's Palette is a colorful section of a hillside, with shades that range from orange, pink, and brown to green and turquoise, created by different minerals in the rock.
Devil's Golf Course
Devil's Golf Course is a flat expanse of sharp salt crystals that form a huge field of jagged salt boulders. From the parking area, you can walk right out onto the field, if you choose. It may seem like there isn't much to see here, but the vastness, solitude, and quietness, along with the unusual sight, creates a unique experience.
Historical Sites
We will visit a couple of historical sites, most of them with some sort of remnants from the heyday of the time when mining was done here
Ubehebe Volcano Crater
Ubehebe Crater (pronounced YOO-bee-HEE-bee) is only one of about a dozen craters in the Ubehebe volcanic field, it is the largest and youngest at an estimated 2,100 years old. The crater is approximately 0.5 miles in diameter, and ranges from 500-777 feet deep, depending which ridge it is measured from. The crater is easily viewed from the parking area, but you will also get some time to hike around and explore the area which also will reveal some smaller craters and interesting erosion.
Hiking
We will stop at difference attractions, and many of the stops will be hikes from 0.5 to 3 miles in lengths. Almost all the hikes are classified as "easy" with the exception of maybe one or two hikes, you are free to only participate in what you feel like that you can do. Please also understand that we might visit some attractions which require a long drive on a bumpy gravel road.
Hike to a natural bridge
Hike around one of the few places in Death Valley that actually have water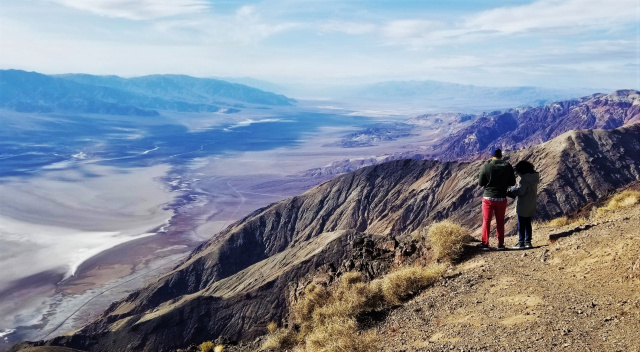 Drive to Viewpoints, if you don't like hiking to much, we will also drive to a couple of spectacular viewpoints where no hiking is necessary.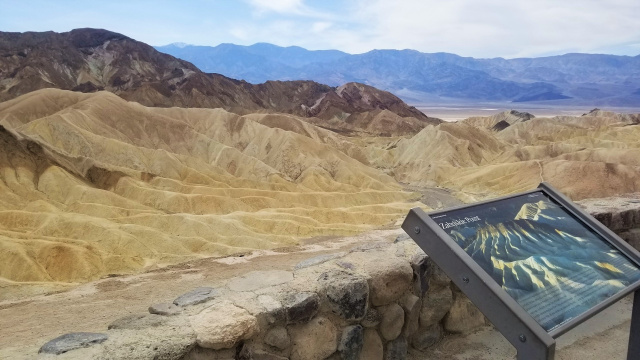 Red Rock Canyon National Conservation Area
Red Rock Canyon National Conservation Area lies in Nevada's Mojave Desert. It's known for geological features such as towering red sandstone peaks and the Keystone Thrust Fault, as well as Native American petroglyphs.
This area has some of the most breathtaking places in Nevada and it is Nevada's first National Conservation Area.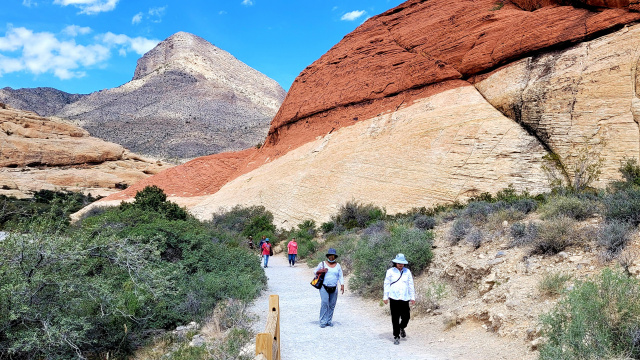 We will drive through the park on a 13-mile scenic drive where we will stop several places to indulge ourselves in smaller hikes and see beautiful panoramic viewpoints.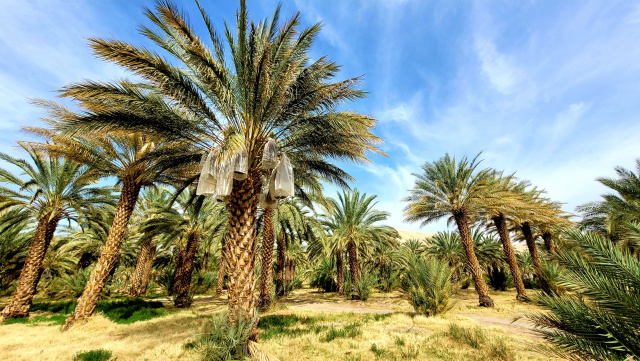 China Ranch Date Farm
We will visit a small family owned and operated date farm, a lush piece of greenery amidst the desert. The farm has more than 1,000 date trees. You can just relax and browse through their store and bakery with many date products including delicious date nut bread and date shakes. You will also find many beautiful hiking trails varying in length.
Accommodation
We will stay at 2 different hotels on this tour. To make it affordable for everyone; we will choose basic but comfortable 2-3-star hotels. Your rooms will always have private bath and free Wifi and most of them will also have a refrigerator, microwave, coffee maker and Flat screen HDTV.
Food Included in price:
Day 1 Thu: Arrival, no food included
Day 2 Fri: Breakfast and Dinner
Day 3 Sat: Lunch and Dinner
Day 4 Sun: Lunch and Dinner
Day 5 Mon: Lunch and Dinner
Note: Please understand that some of the days we will be staying in a very small town with very limited eating options, basically with only a few very casual restaurants serving very simple foods such as burgers, sandwiches and BBQ meat.
Tour End
The tour will end at Las Vegas Harry Reid International Airport (Used to be called McCarran) at 8:30 pm on Monday March 20th 2023. This will give you an opportunity to fly back with an overnight flight to NYC, or if you wish you can stay more days in Las Vegas at own cost.