Philipsburg Manor
Step back in time to 1750, Philipsburg Manor was a thriving farming, milling, and trading center owned by the Philips family, a family of Anglo-Dutch merchants. They rented land to tenant farmers of diverse European backgrounds and relied on a community of 23 enslaved Africans to operate the complex. Learn about the less-known stories of enslavement in the colonial north.
Receive a guided tour of the 300-year-old manor house. It's dairy, kitchens, bedchambers, warehouse rooms and parlor. Period artifacts and touchable reproductions give you an understanding of the people who lived and worked here.
Step into the working gristmill, where, surrounded by the sound of rushing water and the creaking of wooden gears, you learn about the skills of the enslaved African miller.
Philipsburg Manor became a National historic Landmark in 1961.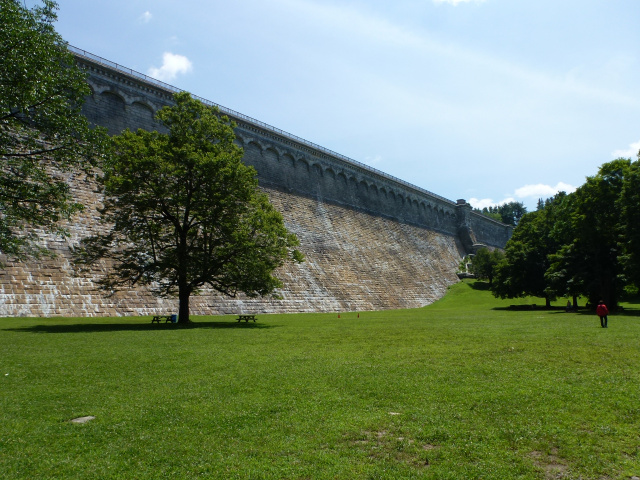 Next we will visit The New Croton Dam, part of the New York City water supply system. Build in 1892-1906 this masonry dam is 2188 feet long and 297 feet high from base to crest. At the time of its completion, it was the tallest dam in the world.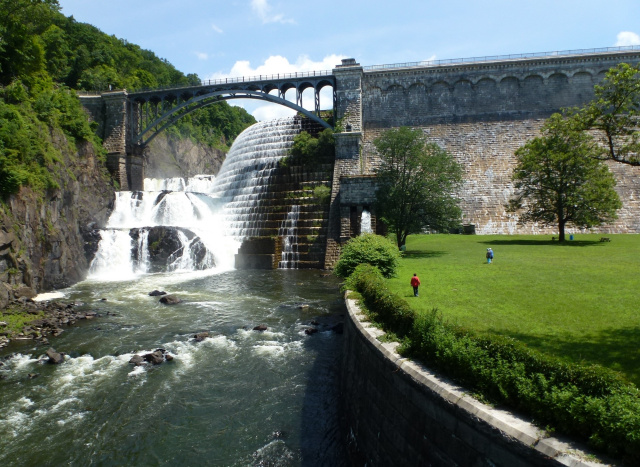 The dam has an unusual spillway, part artificial and part natural, which forms a beautiful waterfall; it is from here that the Croton River begins.
The view from top of the dam.
We will eat lunch.

Wolf Watch
We will then drive to the NY Wolf Conservation Center (WCC). Founded in 1999, this is a private, not-for-profit environmental education organization. Their mission is to promote wolf conservation by teaching about wolves, their relationship to the environment, and the human role in protecting their future.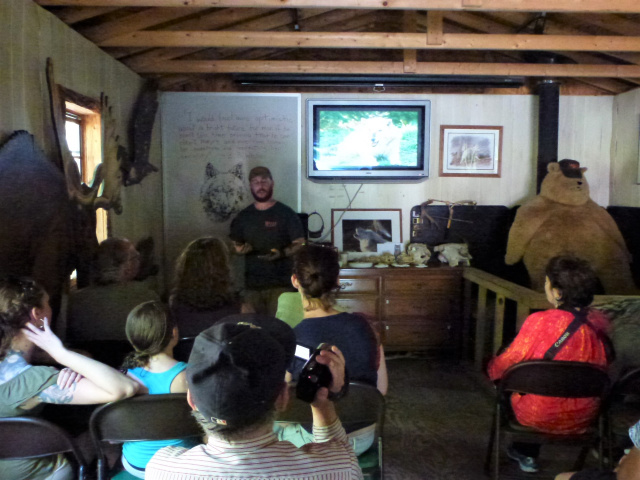 We will start with an educational presentation in a cozy cabin classroom learning the mythology, biology and ecology of wolves in North America.
Afterwards we will have an outdoor encounter at the Ambassador Wolf enclosures.
We will drive back to NYC. Arrival back to NYC at approximately 5:30 pm.
Hines Tours reserves the right to alter the itinerary, plans and arrangements for the tour, if in the judgment of Hines Tours it becomes advisable to do so.
WHAT TO BRING AND WEAR ON THE TOUR:
ID: Please bring a valid government issued identification. (Adults only)
CLOTHES: according to the weather. Check the forecast.
FOOTWEAR: Comfortable walking shoes with some good traction or sneakers. Do not wear sandals, dress shoes or high heels.
RAIN GEAR: Even with no rain in the forecast, we recommend you to bring some rain gear.
WATER: In a plastic bottle, especially on hot days. Drink plenty of water to avoid dehydration.
MOSQUITO REPELLANT containing deet
CAMERA: With extra memory/film is highly recommended. You will experience breath taking scenery.
CASH: Although our tour is classified as an "all inclusive". It is advisable to bring some cash for souvenirs and gratuities for the guide which is left to your discretion.