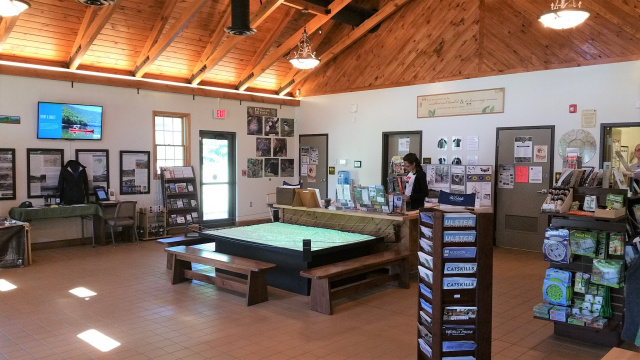 Catskills Visitor Center
We will start the day at the Catskills Visitor Center, here you will find a gift shop and information center with a wide variety of books and guides about the Catskills.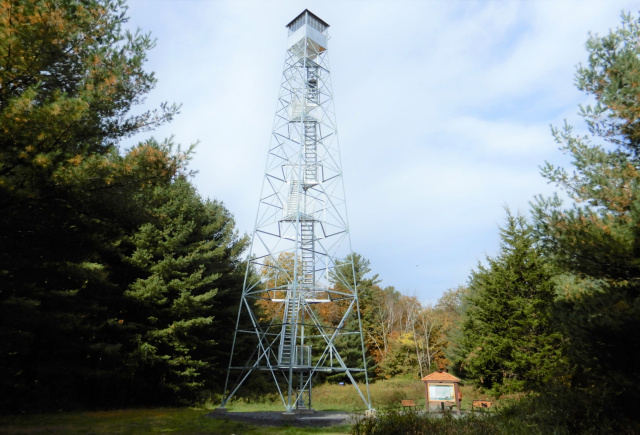 Climb to the top of the 80-foot tall Upper Esopus Fire Tower. The tower opened in 2019 on the site.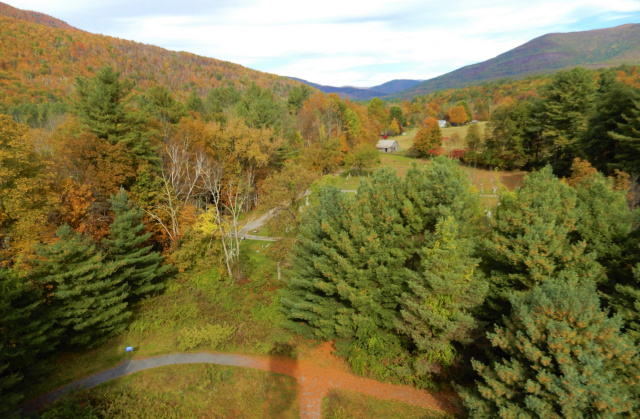 Enjoy extensive views of the surrounding area from the top of the tower.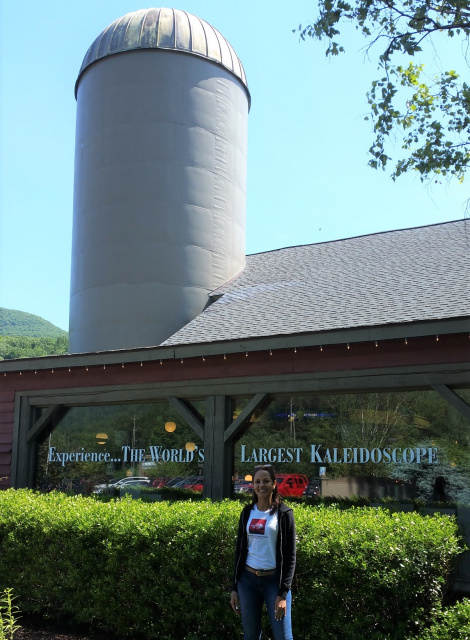 Kaleidoscope
Next stop for the day is a Guinness World Record-holding attraction,
the World's Largest Kaleidoscope made in a 56 feet tall silo.
You will enjoy a multi-media presentation with brilliant moving images
and theater-quality sound. The video's 3-dimensional effect is created
using a tapered, three-mirror system.
Each mirror is 37 feet tall and weighs 2.5 tons.
After the show, spend some time wandering through the Kaleidostore. The Kaleidostore features a collection of spectacular kaleidoscopes, many of which are one-of-a-kind, designed by kaleidoscope artists from around the world.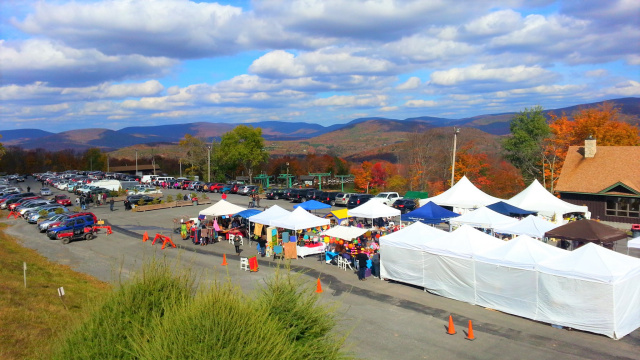 Belleayre Mountain Fall Festival
Next we will visit the Belleayre Mountain Fall Festival. At the festival you will find live music, a prestigious Craft Fair showcasing local artisan, ski and apparel sales and vendors serving traditional German Oktoberfest Food.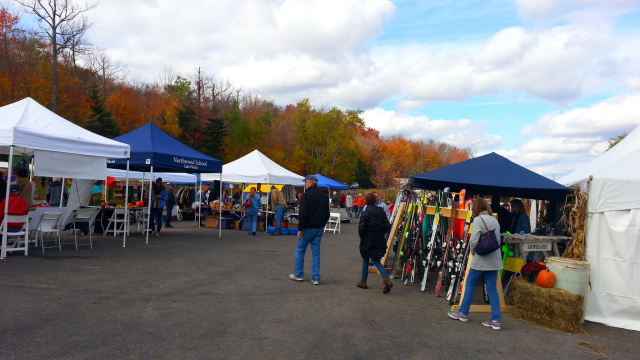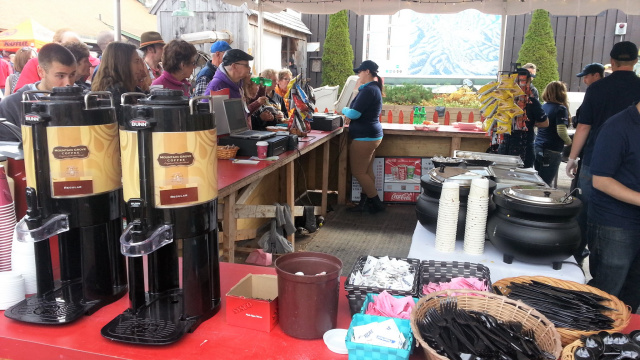 To give you the opportunity to enjoy the food at the festival, this tour does not include lunch. You can buy traditional German Oktoberfest Food at the Festival at reasonable prices or you can also bring your own lunch.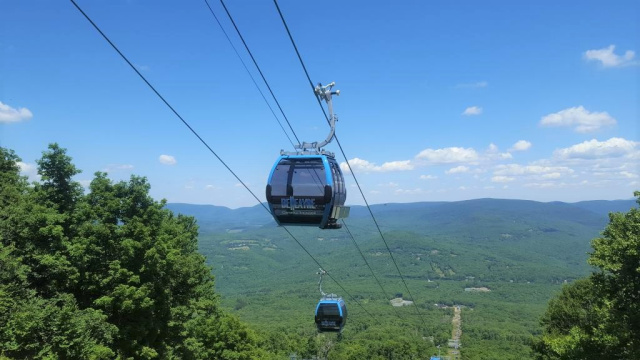 At Belleayre Mountain you can also experience a Gondola Sky Ride to take you to the summit above 3400 feet for spectacular views of the Catskill foliage. This ride is not included in the tour price, if you want to do this it will be an additional $20 (2019 price) or you can hike up the mountain for free (Above photo is from www.belleayre.com)
Opus 40
Last we will visit Opus 40 and the Quarryman's Museum. Opus 40 is a large environmental sculpture created by sculptor and quarryman Harvey Fite. Building It over 37 years, Fite aimed to use 40 years, but died while building the structure. It comprises a sprawling series of dry-stone ramps, pedestals and platforms.
In 2000, the U.S. Department of the Interior, National Park Service, placed Opus 40 on the National Register of Historic Places.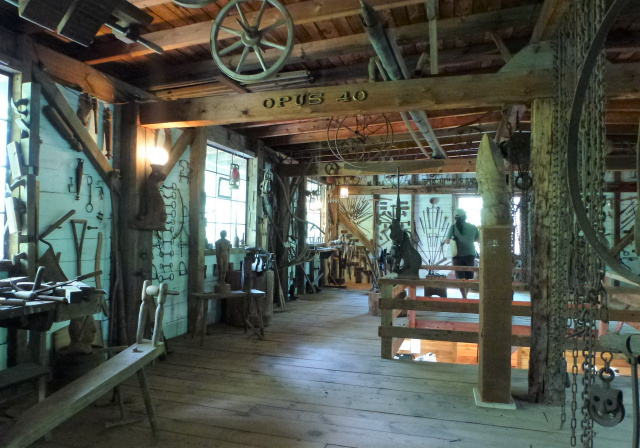 Quarryman's Museum
In the early 1970s, Harvey Fite took time out from Opus 40 to build a museum to house his diverse collection of quarryman's tools and artifacts. During the 19th century, quarrying was a major industry in the area. Bluestone was used for curbing and paving, crosswalks, doorsills and windowsills, most of it going to New York City. The Museum is a fascinating tour through the history of the area and the skills of its working men.