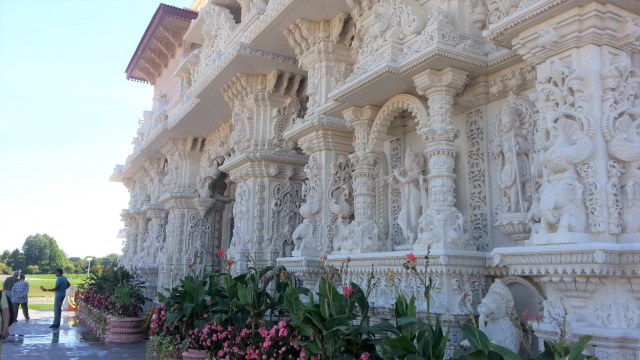 We will start the tour driving to the BAPS Shri Swaminarayan Mandir (Temple); this is an amazing master piece of exquisite Indian design and workmanship.
Enjoy an audio tour and learn about the world's oldest living faith, Hinduism. You will also get an insight to the efforts of building this 162-acre temple complex, which when completed in will be the largest in the world.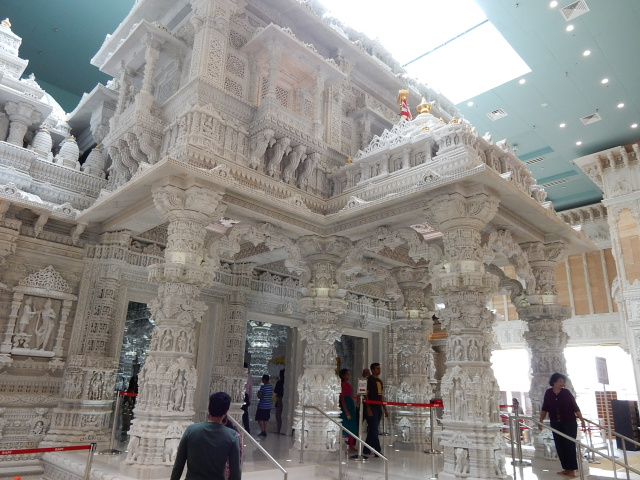 The main temple, which was finished in 2014, is made entirely from 68,000 cubic feet of Italian marble.
The beautiful carvings (Handmade in India) seen around the Mandir are not only aesthetically appealing, but also all have a meaning as well.
You will also find a visitor's center with a souvenir shop and a food center where you can purchase traditional all vegetarian Indian food and snacks. We are sure that you will find your visit to this spectacular traditional Hindu temple both educational and inspiring.
Fort Delaware
Next we drive to Delaware to explore Fort Delaware. This fortress is located on Pea Patch Island in the Delaware River. This fort was originally built in 1859 to protect the ports of Wilmington and Philadelphia.
During the American civil war it was used for housing Confederate prisoners of war and during the Spanish-American war; large guns were installed in 1898 to protect the ports of the Delaware River.
Fort Delaware was established as state park in 1951.
To visit the fortress we will take a short ferry ride from Delaware City to Pea Patch Island.
A shuttle provides transport from the island dock to the granite and brick fortress.
Costumed re-enactors will take you back to the summer of 1864. You will have the chance to watch a blacksmith at work and see demonstrations of what life was like for the members of the 1st Delaware Heavy Artillery.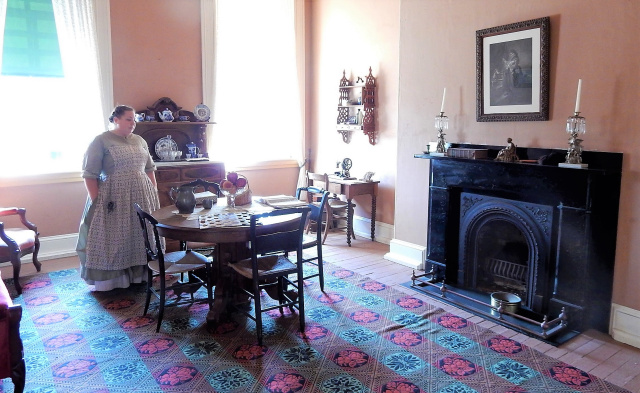 You will also have the option of some hiking/nature walk. A hiking trail with an observation platform provides opportunities for photography and nature study. Fort Delaware State Park is home to many migratory birds, including nine different species of herons, egrets, and ibis. Remote marshes provide an outstanding habitat for one of the largest wading bird nesting areas on the East Coast. At the island you will also find snack/gift shop.