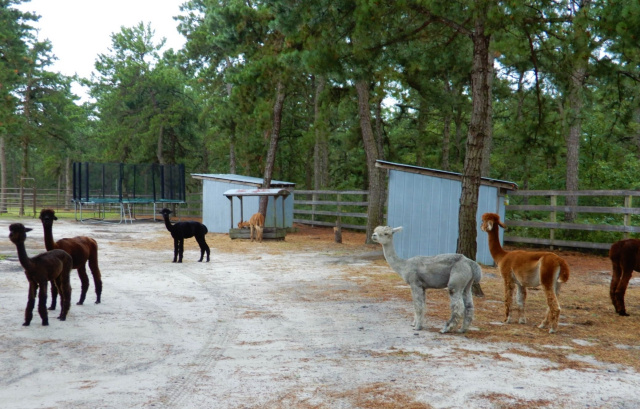 We will start the day driving to the beautiful New Jersey Pine Barrens, here we will visit an Alpaca Farm. Meet the passionate owner and receive a guided tour of the farm. Learn about the alpacas, their care, breeding, natural history and fleece use.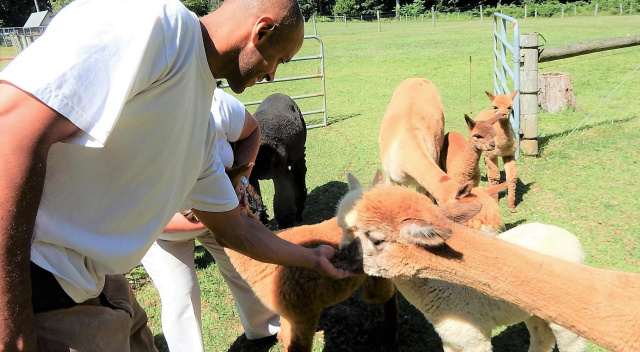 You will have opportunities to interact with the beautiful alpacas including hand feeding them.
Enjoy the beautiful grounds nestled between pine trees and you will also see a few other farm animals such as chickens, pigs and a horse.
You will also find a small store selling a wide range of items made from the Alpacas luxurious fleece.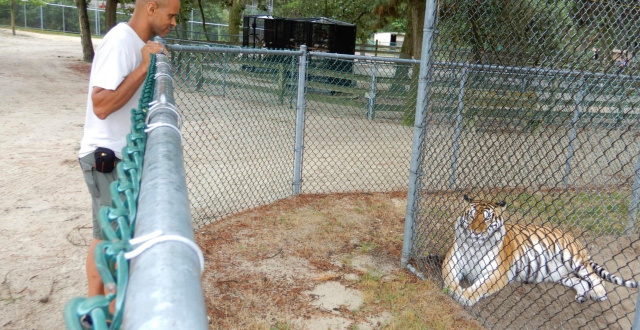 Next we will visit Popcorn Park.
Popcorn Park is a sanctuary/small zoo for abandoned, injured, ill, exploited, abused, or elderly animals. There are lots of different types of interesting animals to look at, you find farm animals such as goats, pigs, donkeys and a cow, domestic wildlife such as deer's, fox's and bears and more exotic animals such as monkey's, tigers and lions. There is something for everyone.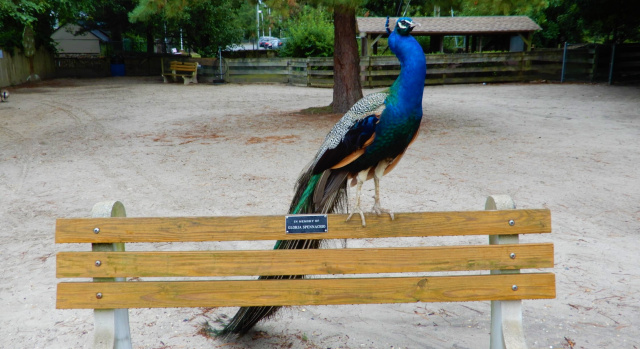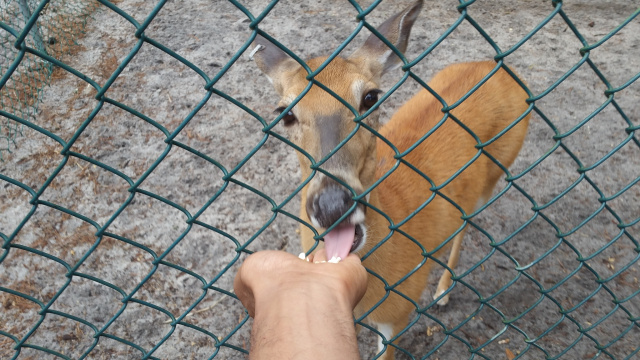 At Popcorn Park, you can buy popcorn to feed to the animals for $2-3. There are always wild peacocks, geese, and ducks wandering around that will gladly eat popcorn as well.