High Falls Waterfall
We will start this tour driving upstate to the small hamlet of High Falls. Here we will explore the waterfall on the Rondout Creek which gave name to the town.
The falls are next to a dam that was made for hydroelectric power purposes. The main falls is about 30-35 ft high and 350 ft wide. You will also find some smaller cascade and falls on the creek.
Woodstock Farm Sanctuary
Next, we will visit the Woodstock Farm Sanctuary, which is a farm animal rights and protection organization, founded in 2004. This is a place for rescuing, rehabilitating and caring for farmed animals and educating the public.
Woodstock Farm Sanctuary is driven by the simple philosophy that kindness and respect for animals is our duty and that all the creatures that share this earth are here with us and not for us. Farm animals are feeling individuals who deserve to be treated with compassion.
You will have close encounters with rescued pigs, cows, goats, turkeys, and many other abused livestock that you might only know as dinner.
Receive a guided tour and enter the pastures and yards with many of the animals. Hear their rescue stories and learn about the impacts of industrialized farming on their lives. Woodstock Farm Sanctuary has a strong educational mission and during the tours they will tell you the truth and not sugar-coat the reality of modern animal agriculture.

We will enjoy a lunch at a Vegetarian/Vegan Restaurant
Widow Jane Mine
After lunch we will visit Widow Jane Mine. This is an old cement mine which was shut down in 1970 after 145 year history of mining. Today the Widow Jane Mine is open to the public to explore, part of the property owned by the Century House Historical District on the grounds of the Snyder family estate, the original owners and operators of the mine.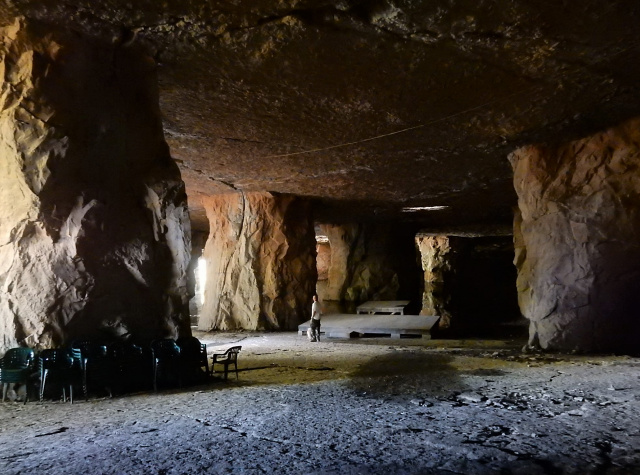 This old mine has been used as a mushroom farm, trout nursery, whisky water supplier, performance venue, and a recording studio taking advantage of the amazing acoustics.
Rosendale Trestle
Lastly we will explore the Rosendale Trestle. This is a 940 ft former railroad bridge rising 150 ft above the Rondout Creek. Construction on the trestle began in 1870 and opened to rail traffic on in 1872, the Rosendale trestle was at that time the highest span bridge in the United States. It was later rebuild and reinforced several times and was closed as a rail line in 1977.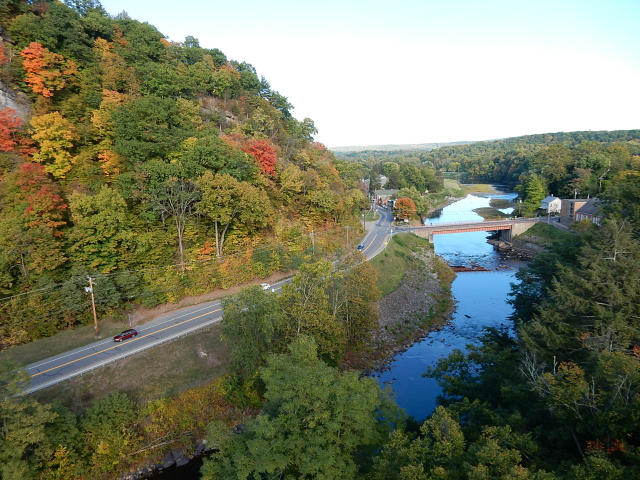 In 1986 the bridge was sold for one dollar to a private businessman who tried unsuccessfully to operate the trestle as a bungee jumping platform. The trestle was seized by the county in 2009 for tax nonpayment, it was then renovated as a pedestrian walkway and it opened to the public in 2013. We will indulge in a short easy hike to enjoy the great views that the trestle provides.
We should be back i NYC at approximately 7pm.