Duke Farms
We will start the day driving to Duke Farms. Duke Farms is an estate established by James Buchanan Duke, an American entrepreneur who founded Duke Power and the American Tobacco Company. The property is managed by the Doris Duke Foundation and serves as a leader in environmental stewardship and sustainability.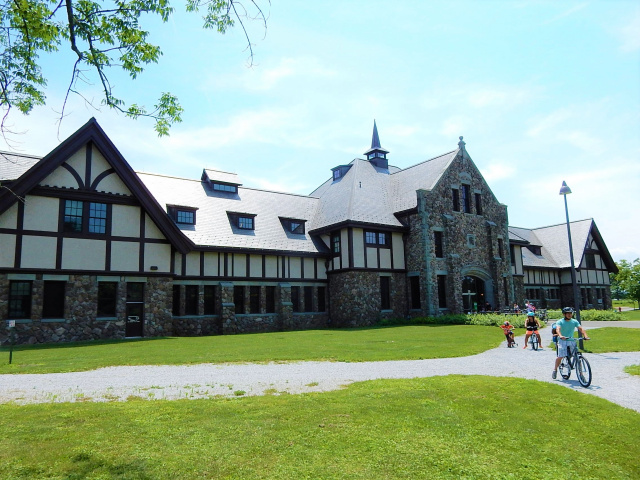 Start your day at the Orientation Center, housed on the first floor of the historic Farm Barn. Here you can explore displays and interactive exhibits.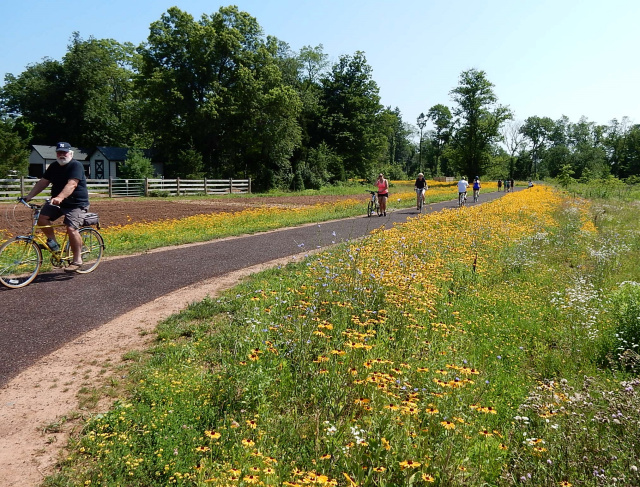 You will find more than 18 miles of walking trails and 12 miles of bicycle trails through a variety of habitats. Enjoy the park at your own on a bike (We will pay the rental fee) or by foot. You have to be at least 5 foot tall to use a bike (Not our rule) and you must wear a helmet, you can bring your own or be provided with one.
Between 1893 and 1925 J.B. Duke transformed more than 2,000 acres of farmland and woodlots into an extraordinary landscape. He excavated nine lakes, constructed some 45 buildings, and built nearly 2 ½ miles of stone walls and more than 18 miles of roadway. He also installed about 35 fountains and populated his property with countless pieces of sculptures. You will also find a green house.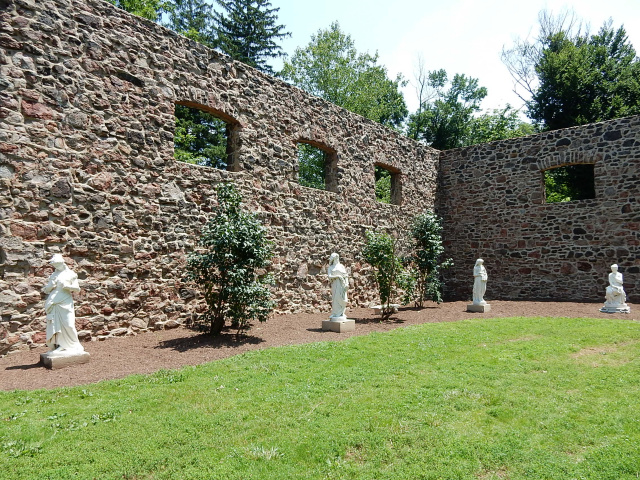 The property also serves as an educational center where you can learn about land stewardships and sustainability practices, both on the large-scale for professionals and the small-scale for homeowners.

We will enjoy a lunch at a Restaurant
Ringing Rocks County Park
Next, we will visit Ringing Rocks County Park in Pennsylvania. This is a 128 acre park with a seven-acre boulder field piled 10-feet high, which ring like bells when struck lightly with a hammer. This park has a powerful draw for geologists as well as hikers, walkers, bikers and picnickers.
To get to the boulder field we will indulge in a short hike on fairly level ground.
Scientists have looked for reasons for the ringing, but haven't found one. Ringing rocks are also known as sonorous rocks or lithophonic rocks. All the rocks are made of the same material, a high content of iron and aluminum but only a third ring when struck. Rocks that ring are known as "live" rocks, and those that don't are referred to as "dead" rocks.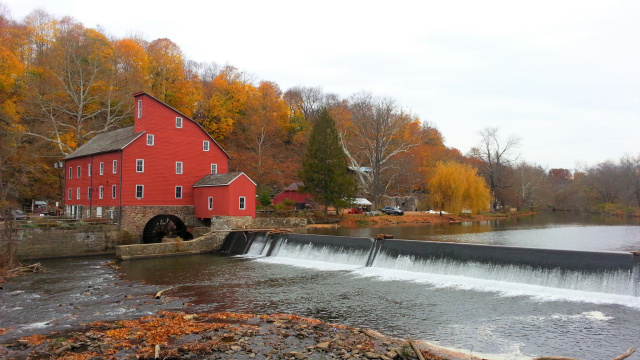 Red Mill Museum
Lastly, we will visit the Red Mill Museum. The Red Mill is a historical site located along the Raritan River in Clinton, New Jersey. It was originally built around 1810 as an industrial wool mill. It is now a museum that is part of the RedMill Museum Village. You will receive a guided tour of the museum.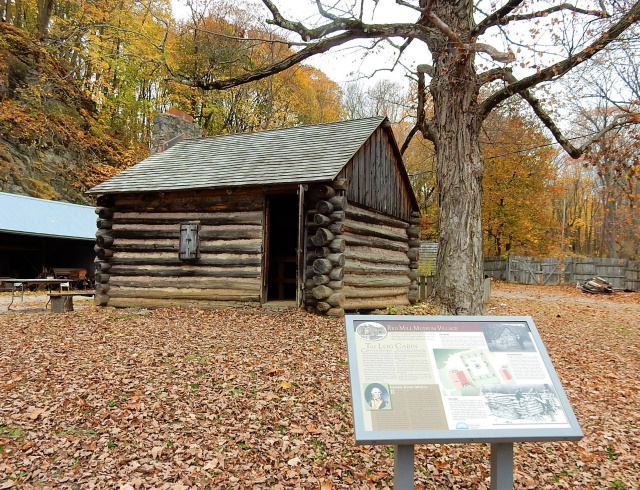 The Red Mill Museum Village is a private, non-profit museum on a 10 acre site which includes the mill and many other 18th and 19th-historical buildings including a one room school house, a worker's shack, a blacksmith shop, wagon sheds and a log cabin.
The museum sites are connected by a picturesque iron bridge build in 1870. The bridge is connected to the old downtown business district of Clinton. Clinton is a town that has preserved its Victorian atmosphere and many storefronts and signs proudly maintain a traditional character. But you will also feel a rural and a casual vibe that many visitors finds refreshing.