We will start the day driving upstate NY to Columbia County; here we will indulge ourselves in a relative short hike (1.5 miles roundtrip) to the 150 ft. High Falls.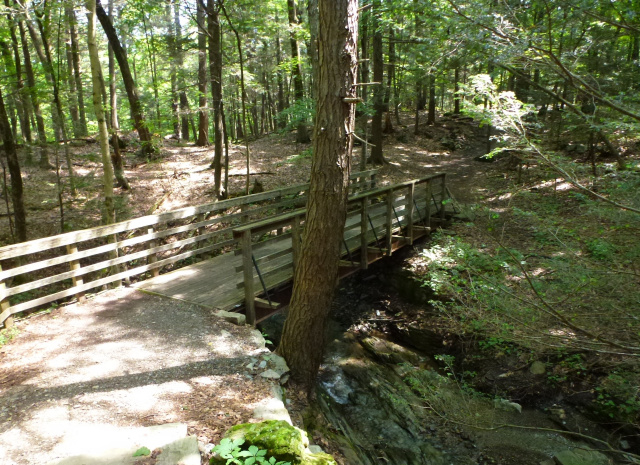 The wooded trail is relative flat with only a few hills and inclines and will bring us to a dramatic overlook of the falls. You can choose to hike with your guide from Hines Tours or on your own.
Martin Van Buren National Historic Site
Next we will visit the Martin Van Buren National Historic Site. Martin Van Buren was the eighth President of the United States and a founder of the Democratic Party. Van Buren purchased the estate, which he named

Lindenwald

, in 1839 during his term as President and it became his home and farm during his retirement.
Lindenwald was declared a National Historic Landmark in 1961 and the The Martin Van Buren National Historic Site was established in 1974. Today, Lindenwald is under the care of the National Park Service.
Receive a guided tour of the 36 room mansion and learn about Van Buren's political career, his life as a gentleman farmer, his family, and the lives of domestic servants and laborers living and working on the property.

We will eat lunch at a local restaurant.
Last we will visit the Vanderbilt Mansion, historically known as Hyde Park. Vanderbilt Mansion is one of the oldest estates in Hudson River Region. The mansion was one of several homes owned by Frederick William Vanderbilt and for nearly two centuries, this place has been home to many prominent New Yorkers.
The home provides an insight to the elite class in the late nineteenth-century America during the era historians refers to as the Gilded Age.
This mansion is also operated by the National Park Service. Receive a guided tour of the 54-room mansion which became a National Historic Landmark in 1940. The interiors are a blend of the American Renaissance and European architecture and represent an array of historical styles.
Outside you will find natural woodlands, manicured landscapes and formal Italian gardens. Frederick Vanderbilt himself added a rose garden which contained almost 2000 rose bushes.
We will drive back to NYC.
Arrival back to NYC at approximately 7 pm.