We will start the tour driving to the Teatown Lake Reservation. Teatown Lake Reservation is a nonprofit 1,000-acre nature preserve and environmental education center in Westchester County.
At the visitor center you will find a store carrying nature-inspired merchandise such as gifts, books, and children's items.
Teatown has nearly 15 miles of hiking trails; you can hike on your own or hike a 1.5 mile easy trail with your guide from Hines Tours around a scenic lake.
At the center you will also find a series of enclosed areas with different raptors. These are all animals that for some reason can't be released to the wild again. Some of these raptors includes: a bald eagle, screech owls, hawks, and more.

Next we will visit the John Jay Homestead State Historic Site, Also known as Bedford House and John Jay House.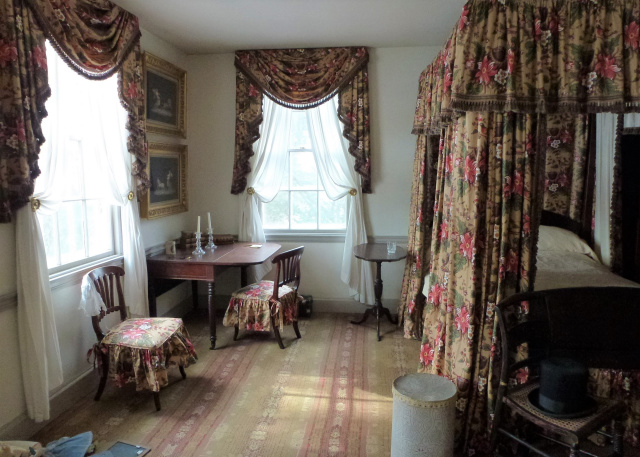 This is the home and farm of statesman John Jay. John Jay was one of America's principal Founding Fathers, he served as President of the Continental Congress, U.S. Secretary for Foreign Affairs, first Chief Justice of the U.S. Supreme Court, and the second governor of New York State.


The historic site sits on 62 acres and includes formal gardens, woodland walks, meadows, and 19th century farm buildings.
Photo from johnjayhomestead.org
You will receive a guided tour of the house and afterwards have time to enjoy the gardens and outside area.
We will then eat lunch

All Lyndhurst Images from lyndhurst.org/about/virtual-tours/
Last stop for the day is the Lyndhurst Mansion, also known as the Jay Gould estate. Overlooking the Hudson River Lyndhurst is one of America's finest Gothic Revival mansions. Designed in 1838 by Alexander Jackson Davis, the house was owned by New York City mayor William Paulding, Jr., merchant George Merritt, and railroad tycoon Jay Gould.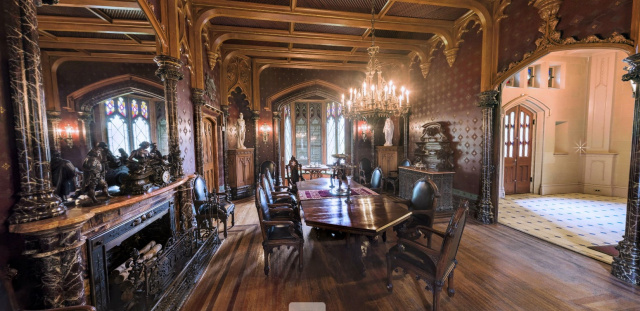 Lyndhurst has a large collection of art, antiques, and furniture which have remained largely intact due to the mansion's use primarily as a country residence. In most instances, the furnishings are original to the house.
The house sits within a landscaped park including lawns, a rose garden, a fernery and a 390-foot-long green house, when built was one of the largest privately owned greenhouses in the United States.
We will drive back to NYC.
Arrival back to NYC at approximately 6:30 pm.