We will start our tour at 8 am in midtown Manhattan, 8th Avenue between 33rd and 34th Street (by Duane Reade) DON'T BE LATE! Come 15 minutes early to sign in.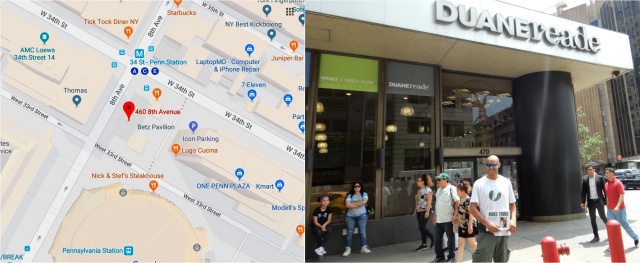 You will be greeted by your tour guide for the day. You will sign our liability waiver, and after departure a light breakfast will be served on board the van.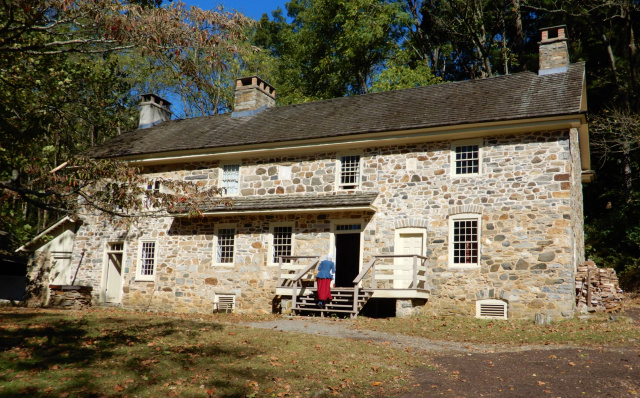 Colonial Pennsylvania Plantation
We will the tour driving to the Colonial Pennsylvania Plantation, which is a living history museum. The museum strives to represent and recreate the everyday lives of the regular citizens who lived in Southeastern Pennsylvania from 1760 to 1790.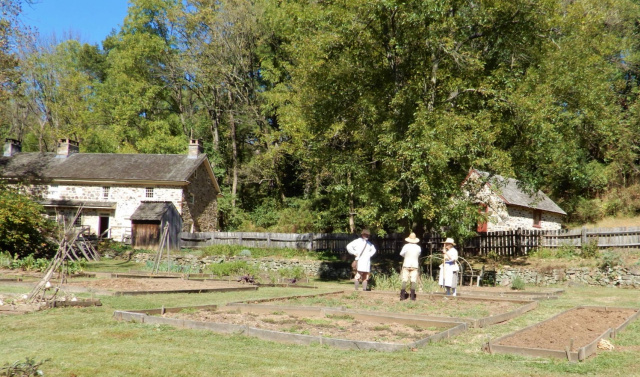 The plantation was established and funded in 1975. Financial support for the Colonial Pennsylvania Plantation came from both the public and private sectors. The Plantationis located on 112 acres in Ridley Creek State Parkand operates under a lease arrangement with State of Pennsylvania.
Each year, the Plantation's On-site Education Program hosts about 10,000 teachers and school students and other non-school groups. Also, thousands of tourists and local residents come to the Plantationeach year to participate in regular and special weekend events.
Amongst the restored buildings and human interpreters, you will also find livestock which were typical during the colonial time period.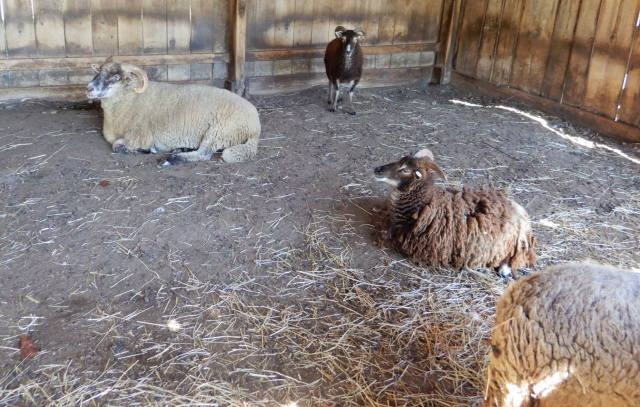 Enjoy a self-guided tour where you find enthusiastic interpreters willing to share their knowledge and answer any questions that you might have about colonial living.

We will eat lunch at a local restaurant

Longwood Gardens
Next we will visit one of the most beautiful botanical gardens in the country, Longwood Gardens. The garden consist of over 1,077 acres of gardens, woodlands and meadows. (in comparison the Brooklyn Botanical Garden is 52 acres)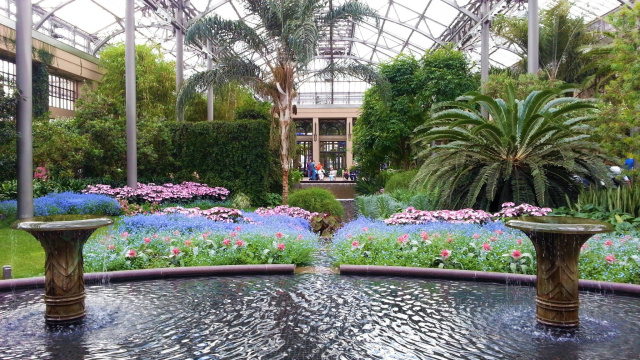 In 1700, a Quaker farmer named George Peirce purchased part of this land from William Penn's commissioners. George's son Joshua cleared and farmed the land. In 1798, Joshua's twin grandsons Samuel and Joshua, who had inherited the farm, actively pursued an interest in natural history and began planting an arboretum. By 1850, the arboretum boasted one of the finest collections of trees in the nation.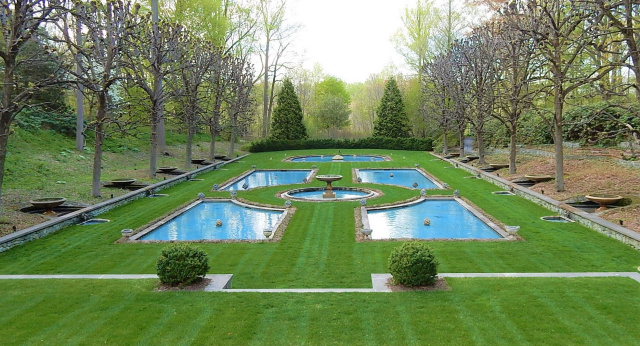 As years past by, the family's heirs lost interest in the property and allowed the arboretum to deteriorate. In danger of all the trees to be cut down, the American entrepreneur, businessman, philanthropist, and member of the prominent du Pont family, Pierre S. du Pont purchased the farm in 1906. He wasn't planning to create Longwood Gardens, but within a few years, his desire to make it a place where he could entertain his friends transformed the simple country farm into one of the country's leading display gardens. When Pierre du Pont died in 1954, he made sure that the garden was well-funded for Longwood to continue for many years.
Besides the dazzling gardens, at Longwood Gardens, you will also find the historic Peirce-du Pont House, the Webb Farmhouse & Galleries, The Terrace, a four-acre conservatory, gift shops and a visitor center which is an excellent place to start your visit.

We will drive back to NYC.
Arrival back to NYC at approximately 9 pm.
WHAT TO BRING AND WEAR FOR THE TOUR
ID: Please bring a valid government issued identification. (Adults only)
CLOTHES: according to the weather.
FOOTWEAR: Good walking shoes or sneakers. Do not wear dress shoes or high heels.
RAIN GEAR: Even with no rain in the forecast, we recommend you to bring some rain gear.
WATER: In a plastic bottle, especially on hot days. Drink plenty of water to avoid dehydration.
CAMERA: With extra memory/film is highly recommended. You will experience breath taking scenery.
CASH: Although our tour is classified as an "all inclusive". It is advisable to bring some cash for snacks and gratuities for the guide which is left to your discretion.
AN OPEN MIND: Although this is a recreational/leisure tour, you will also learn some about history as well.