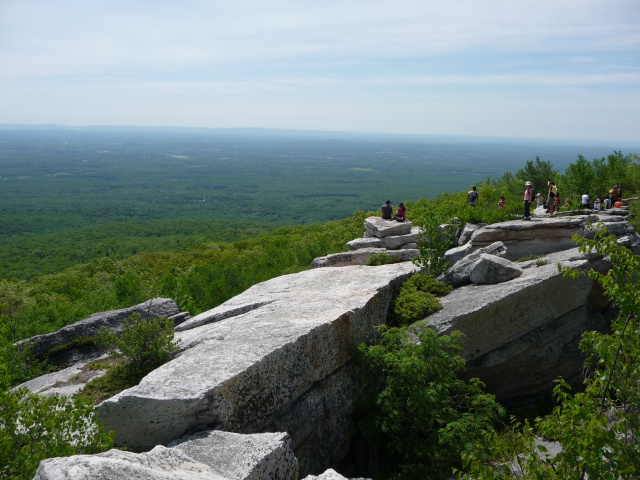 Sam's Point Preserve
The first stop on this tour is the Sam's Point preserve. This 5,400 acres land shelters one of the few remaining examples of ridge top dwarf pine barrens in the world and represent one of the highest priorities for conservation in the northeastern United States.
Here we will hike a 3 mile roundtrip through a rare and endangered ecosystem to the Ice Caves.
Explore some of the caves hidden chambers.
Cold air gets trapped inside the cave, which makes snow and ice stay in the cave until the mid summer.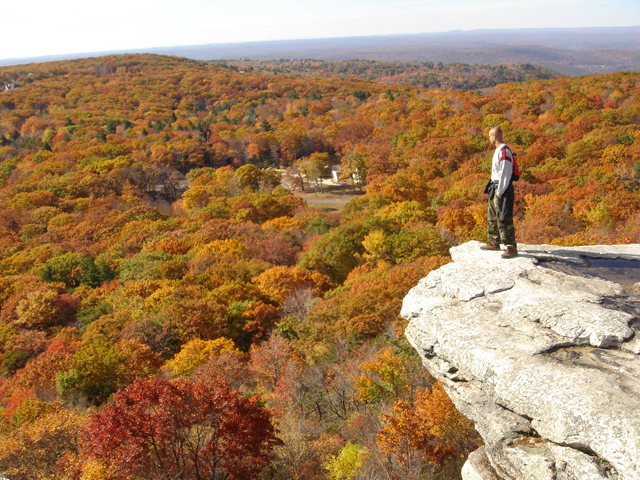 Along the way to the Ice Caves you will also hike up to the spectacular view point, Sam's point. From here you can not just see the Hudson valley and the Catskills but all the way to New Jersey.

We will enjoy lunch.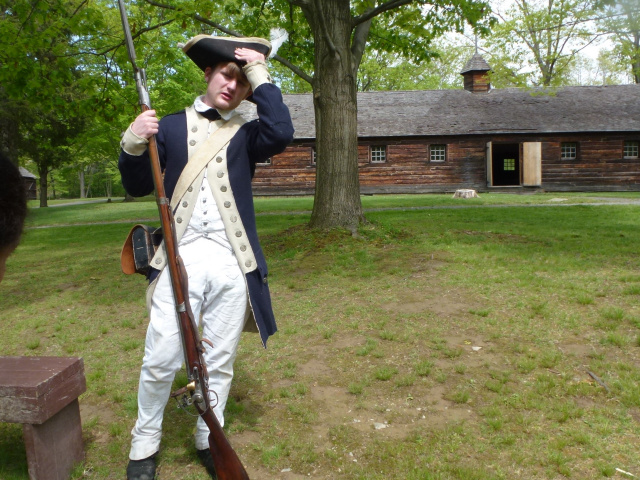 New Windsor Cantonment State Historic Site
This is where the Continental Army under General George Washington spent the last winter and spring of the Revolutionary War (1782-1783). 7,500 soldiers and 500 civilian women and children encamped here in nearly 600 erected log huts. It was also here that Washington ordered cease fire and ended the eight-year War of Independence on April 19, 1783.
Explore the Cantonment at your own pace enjoying the beautiful semi-wooded grounds and trails. You will find a visitor center, historical buildings, army huts and costumed staff demonstrating musket firing, blacksmithing, military medicine and other 18th century skills.
National Purple Heart Hall of Honor.
New Windsor Cantonment State Historic Site is also home to the National Purple Heart Hall of Honor. The National Purple Heart Hall of Honor is dedicated to preserving the stories of Purple Heart recipients from all branches of service and across generations.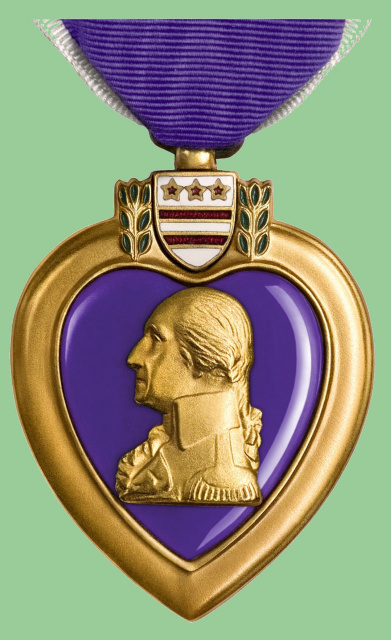 To honor the service of his troops, General Washington chose a select few to receive a small purple cloth Badge of Merit, inspiring creation of the present day Purple Heart medal. In 1932, the new Purple Heart medal was presented to nearly 138 veterans of World War I on these same historic grounds.
Interactive touch screens provide information on conflicts from the Civil War through today, which represents the range of conflicts for which the Purple Heart has been available. The Purple Heart is America's oldest military decoration.