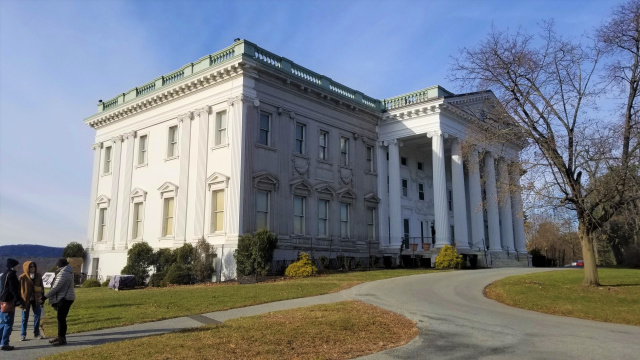 Get ready for another Christmas extravaganza, this time in the Hudson Valley. We will start with a mansions all decked up for the holidays, Staatsburgh State Historic Site, also known as Mills Mansion.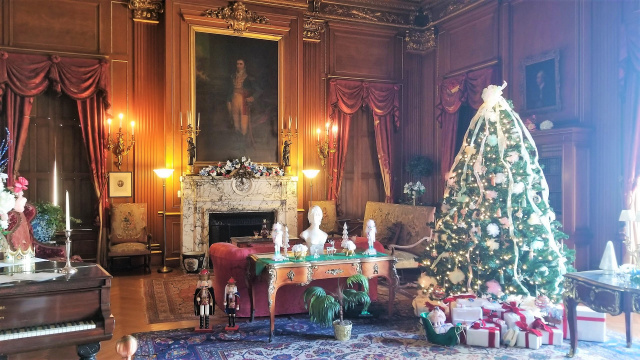 This Mansion is the elegant country home of Ogden Mills and his wife Ruth Livingston Mills. Overlooking the Hudson River and the Catskill Mountains, Staatsburgh is a fine example of a great estate built by America's financial and industrial leaders during the Gilded Age.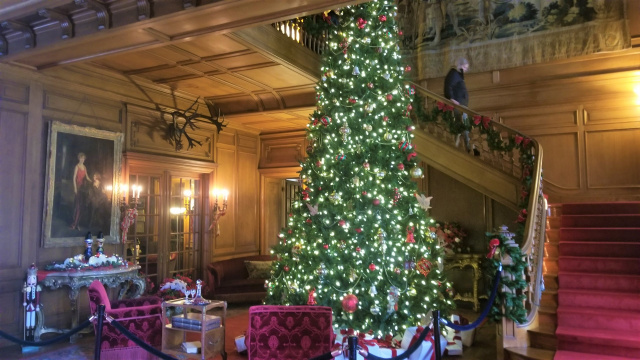 Enjoy a self-guided tour of the first floor of this historical home all decked out for the holidays, including display boards filled with information regarding the Mills family.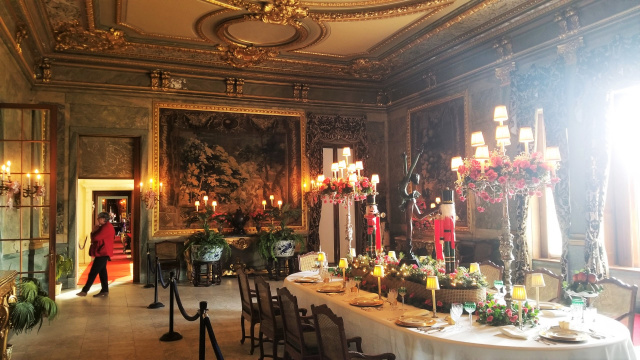 You will also find docents stationed throughout the mansion to answer any questions. You will also find one of the best gift shops in the Hudson Valley.
Museum Village Christmas
We will drive to Museum Village. This is a unique and inviting open-air historical 17-acre museum which offers the opportunity for visitors to learn and understand life in 19th century America.
The museum has a large collection of diverse artifacts and exhibits that illustrate the transition from a rural to an industrial culture and economy in America. You will experience different historical building decorated in beautiful holiday decorations and lights.
While visiting the exhibit buildings at the Museum Village, you can shop in a 130-year-old general store, see a real Mastodon skeleton, step inside a 200-year-old log cabin, sit in a one-room school house, and watch a broom being made.

After visiting Museum Village we will drive to a restaurant to eat linner (Late lunch/early dinner)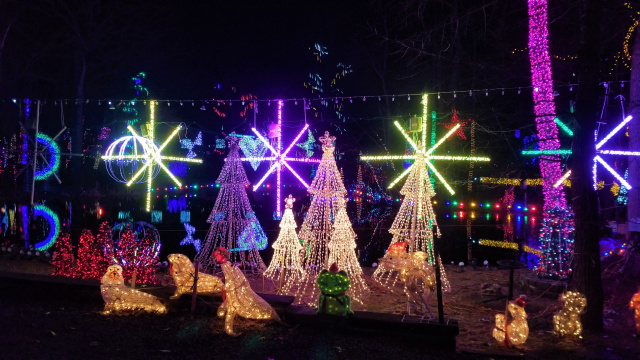 After we have eaten we will drive around and experience some of the most spectacular Christmas lights displays that the Hudson Valley has to offer.