Get ready for another Christmas extravaganza, this time in the Hudson Valley. We will start with two mansions all decked up for the holidays, first stop is Wilderstein. This is a beautiful Victorian home with excellent views of the Hudson River.
Built in the Queen Anne style for wealthy Manhattan property developer Thomas Holy Suckley in 1853, during its heyday the mansion was the height of luxury. Wilderstein was home to three generations of Suckleys. The last one was Margaret Suckley who lived there all her life, passing away in the mansion few months short of her 100th birthday in 1991. The mansion is nicely decorated for the holidays and you can enjoy a self guided tour with knowledgeable docents stationed in each room.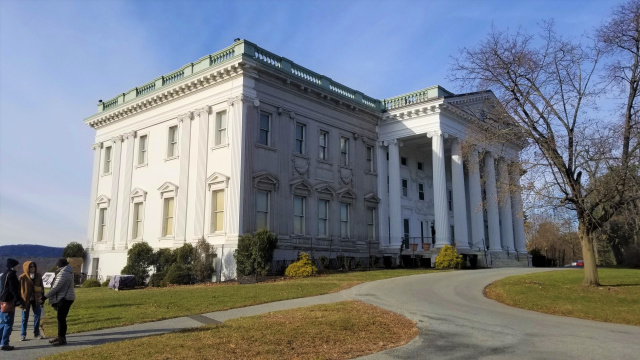 Next we will visit Staatsburgh State Historic Site, also known as Mills Mansion.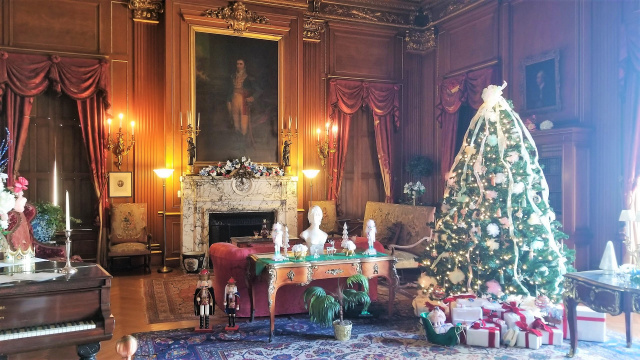 This Mansion is the elegant country home of Ogden Mills and his wife Ruth Livingston Mills. Overlooking the Hudson River and the Catskill Mountains, Staatsburgh is a fine example of a great estate built by America's financial and industrial leaders during the Gilded Age.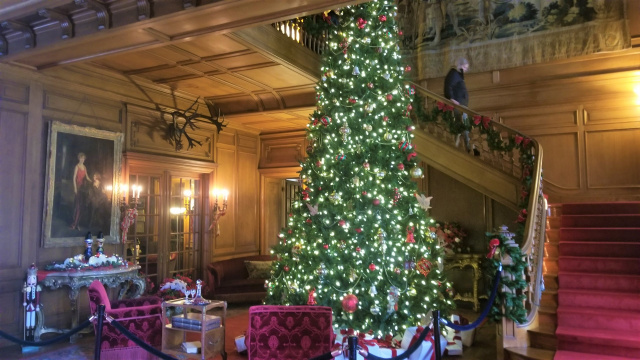 Enjoy a self-guided tour of the first floor of this historical home all decked out for the holidays, including display boards filled with information regarding the Mills family.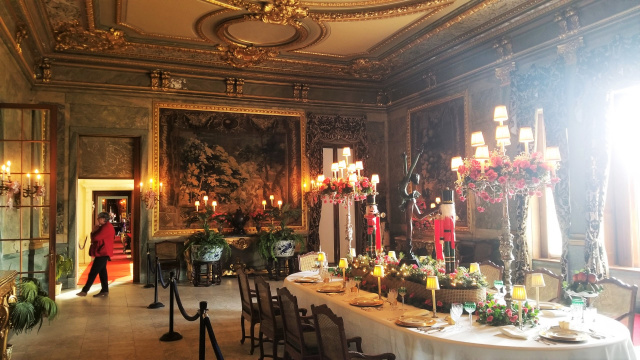 You will also find docents stationed throughout the mansion to answer any questions. You will also find one of the best gift shops in the Hudson Valley.

After visiting Staatsburgh we will drive to a restaurant to eat linner (Late lunch/early dinner)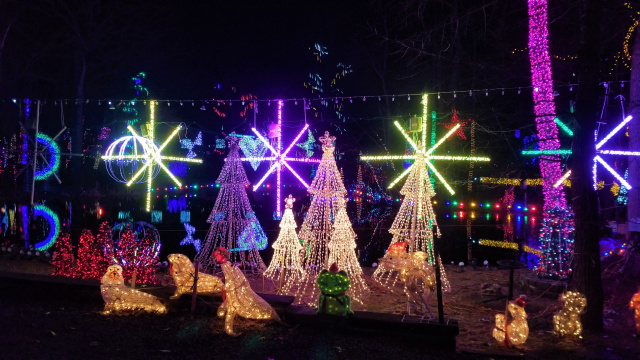 After we have eaten we will drive around and experience some of the most spectacular Christmas lights displays that the Hudson Valley has to offer.